Can your customer trust
your brand?
we develop solutions with Blockchain technology that provide transparency to all steps of your supply chain
Protecting the reputation of your brand is key to your sustainable business strategy. In different industries companies are looking to move beyond 'field audits' to secure the safety and origin of their products and the compliance from their 3rd party producers/vendors. More than ever before there is a need for collaborative, interoperable systems that connect all parties in the supply chain. We passionately believe Blockchain is the ultimate technology to drive such integration and transparency.
Zospeum assists companies with the change management linked to the implementation of such immutable chain of custody. Through a clear plan-of-action, customised training and field-communication, the Zospeum Blockchain and supply chain experts bring along all your key internal and external stakeholders to embrace this new technology. We stand ready to help your supply chain to become more transparent, faster and more efficient.
Creating transparency in the enterprise value chain is our mission. We selected the zospeum as our symbol. A zospeum is a unique snail with a fully transparent shell. Coincidently this creature was discovered in 2013 only, just around the same time the blockchain protocol was launched!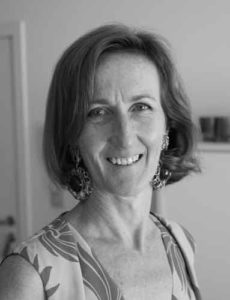 Hilde is a BTA certified Blockchain Solution Architect from IBM, HKU, INSEAD.
As a Belgian native she acquired extensive marketing and data management expertise from the automotive industry at RENAULT in Europe. As an entrepreneur she pioneered the e-start-up of a global apparel brand from Hong Kong in 2008. Hilde holds a Master in Business Engineering from the KU Leuven in Belgium. Previously she lived in Mexico, Brazil, Argentina and Miami, and is now fluent in Mandarin.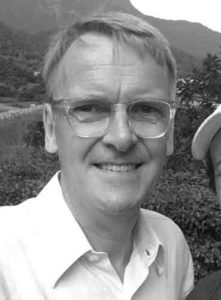 KOENRAAD SANTENS
Business Advisor
Koenraad is a supply chain expert in apparel and hard goods.
He brings 30 years of change management and leadership experience from working for international apparel brands and retailers. Is an advocate of sustainable sourcing and partnered with manufacturers and vendors in Europe, Turkey, Central and South America, China, India and South-East Asia.
Holds a Master in Business Engineering and lives in Hong Kong since 15 years.
Project in Food Industry under Development
Blockchain is a distributed ledger technology (DLT), which in essence is a record keeping tool. Its basics are old: ledgers and cryptography exist since centuries. The innovation of Blockchain lies in several factors.
Firstly, every block of data links back to the previous block in the chain and therefor updating or deleting data is not possible. Blockchain is thus a great solution to trace historical chains of custody. Secondly, data is not being kept at one single ledger as in traditional book keeping. Instead data is copied onto multiple computers called nodes to record, share and synchronize transactions in their respective electronic ledgers, which make the data temper proof. Thirdly, participants in a permissioned Blockchain endorse the transactions through consensus. Only endorsed transactions are added to the Blockchain, which creates trust and finality. Lastly, when Blockchain is deployed for "smart" contracts (agreements whose execution is both automatable and enforceable), then such transactions benefit from reduced bureaucracy and increased speed, while ensuring all stakeholders in the network play by the rules.
WHY BLOCKCHAIN FOR TRACEABILITY?
The key to the transformative power of using Blockchain is "Trust". Everyone from grower to manufacturer, material supplier, wholesaler or retailer is included and connected in a way they have never been before, without the need for intermediaries.
The history of an individual product or service is accessible instantly, from any device. This gives us certifications, test data, geospatial data etc, everything we need to reduce lead-times, reduce bureaucracy, increase shelf life, improve quality and sustainability, and make consumables safer and brands more dependable.
Does this mean that your data is accessible to all stakeholders? No, within a permissioned Blockchain, the user (and not a central entity) controls who has access to their data and to what level of detail.
Definitely not, we are not talking about cryptocurrencies here! Is blockchain a solution for everything? Also definitely not! When creating transparency for supply chains, a combination of on- and off- block data in the chain of custody is often the best way forward.